1.Characteristics of Scandinavian Style
Everyone has heard of Scandinavian interior design, right? It incorporates the way of thinking about life of the people who live in Scandinavia. The interior design focuses on items with simple, understated and artistic forms, and furniture that emphasizes natural materials. In Scandinavia, to make a room look brighter even when the weather is bad or the nights are long and dark, white is the main color used in the interior to create a cheerful impression.
2.Scandinavian Style and Art
Because of the simplicity of the room, you can create a more Scandinavian look by displaying artwork. Artwork with geometric patterns, simple designs, and plants go very well with this style. The key is to choose a piece that gives a bright impression to the room. Another technique is to use a colorful artwork as a splash of color in a room with a white impression.
3.6 Artwork to Create a Scandinavian Style Room
3-1. Here we go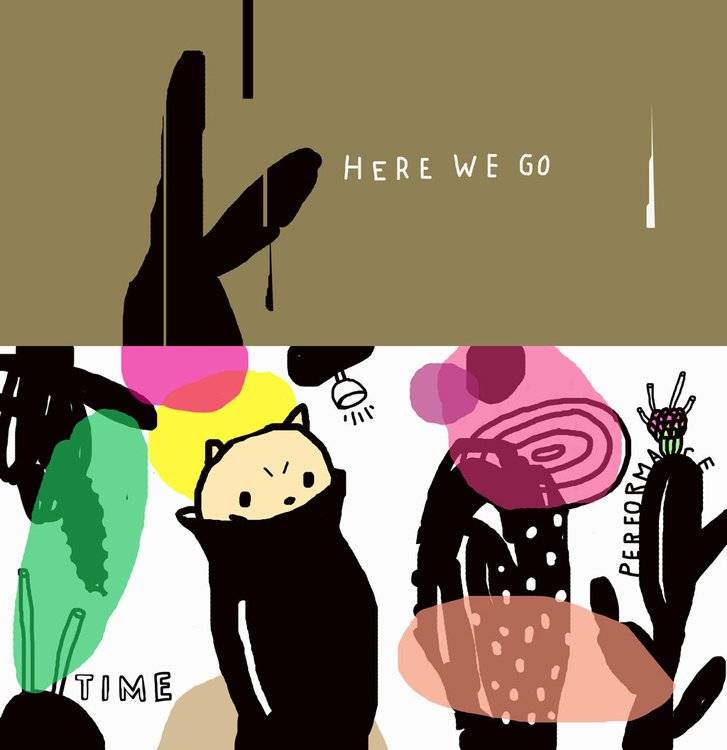 This is a cute work that depicts animals like characters in a deformed world. The paint and lines are drawn in a simple and comical pattern, which is perfect for a Scandinavian style room. Animal motifs give a natural and bright impression. This kind of comical painting has the advantage of being easier to display with other artworks than realistic paintings. It will give the space a playful feel without giving a hard impression. The advantage of a playful atmosphere is that it makes it easier to relax and spend time.
3-2. INSIDE & OUTSIDE nº 30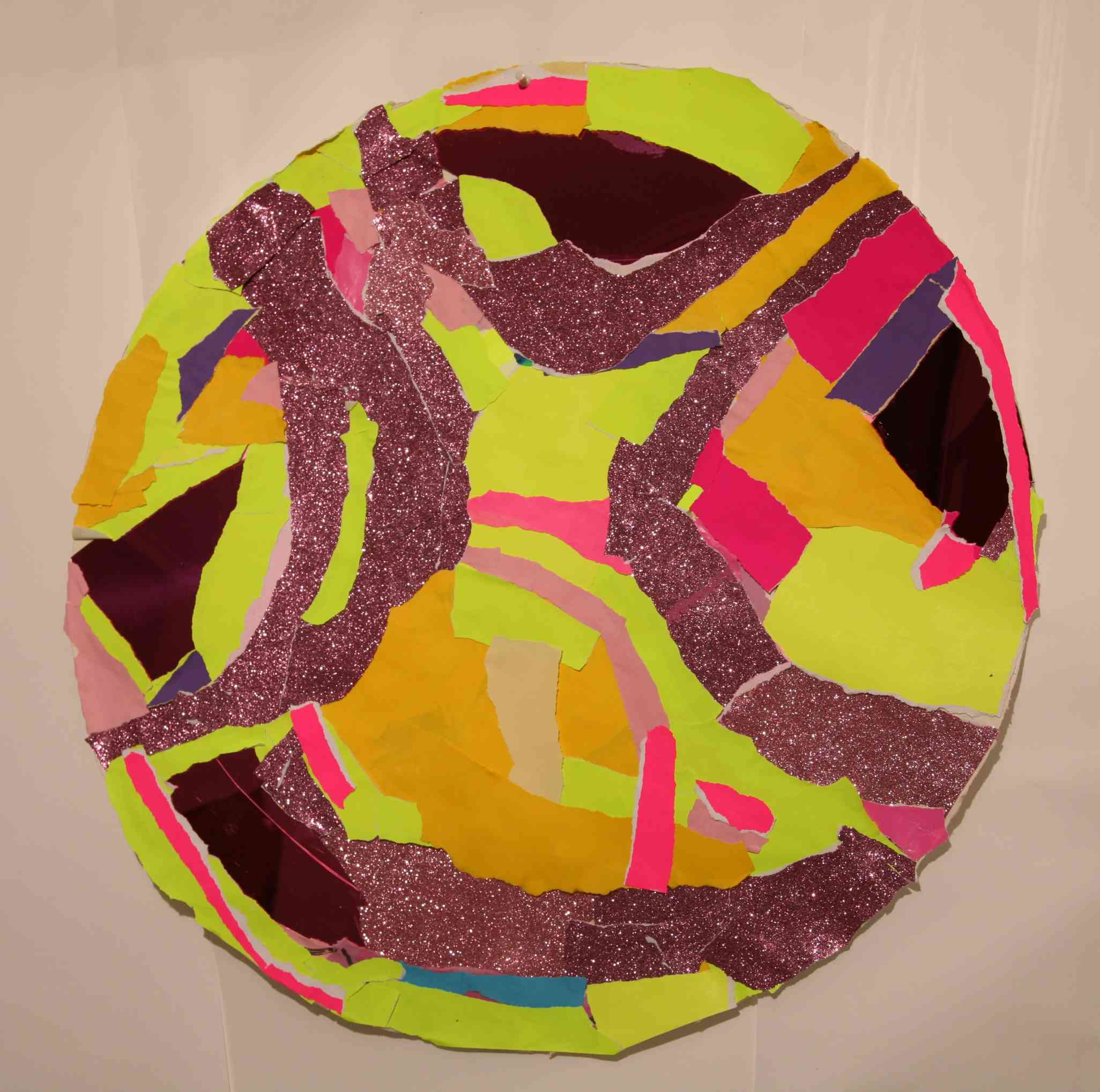 This unique work is a collage of various colors of paper on a round piece of paper. In the Scandinavian style, it works well with round items and brings together the impression of a round interior in the whole room. The mixture of vivid colors and calm tones makes this art piece useful to blend in easily in a white room, and it also serves as a splash of color. For artworks that contain several such prominent colors, there is a technique of placing several interior pieces of the same color around it to make it blend in with the room as a splash of color.
3-3. Aurora Borealis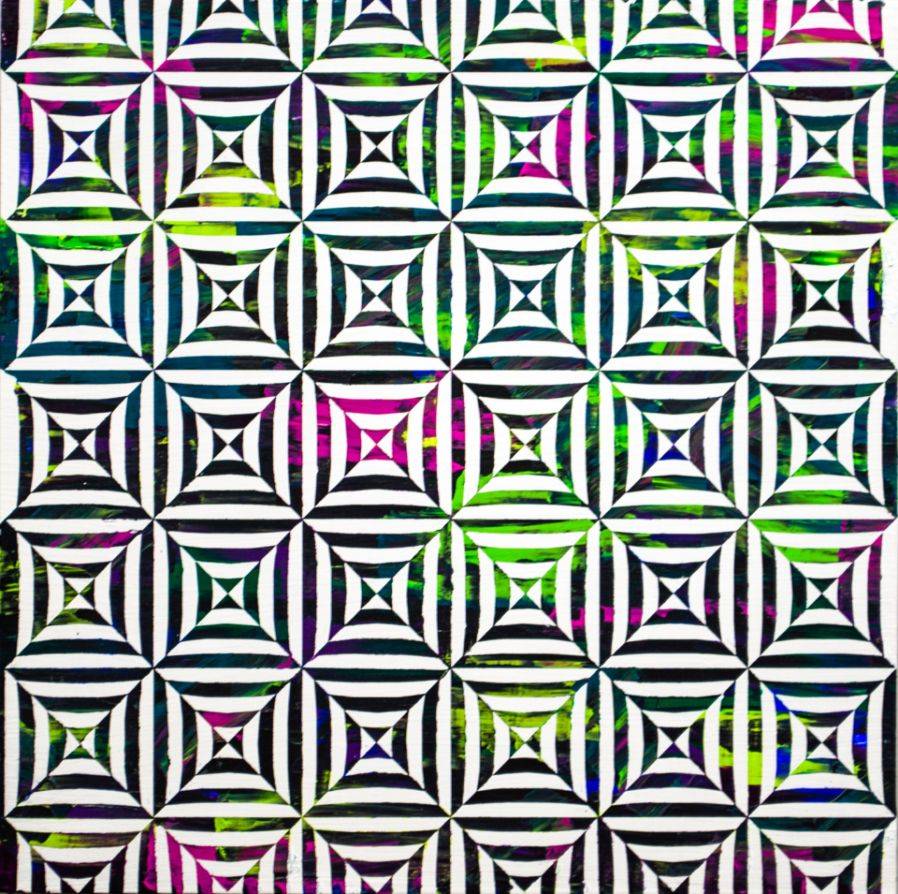 Geometric patterns go well with Scandinavian interiors that value artistic forms. It gives a simple and calm impression while also creating a modern atmosphere. The black and white geometric pattern with sparse red, blue, and green paint keeps the room from looking monotone and heavy. A single piece of art is enough to give a sense of presence.
3-4. Faded Blue to Black with Yellow on the Edges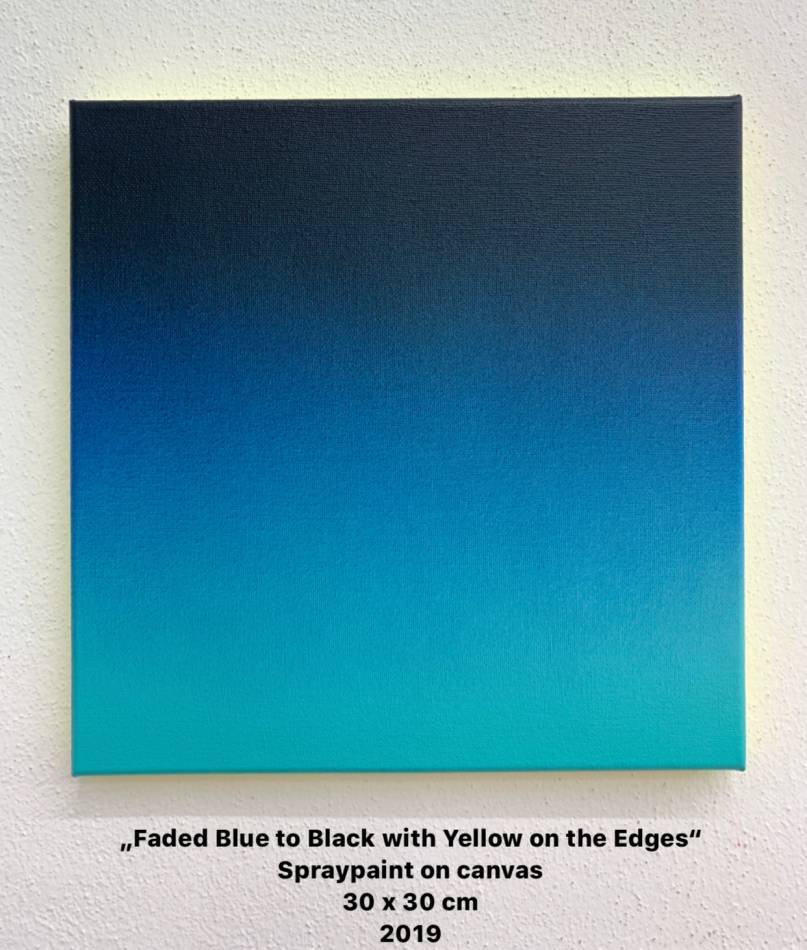 A beautiful gradation of blue is painted on this piece. If you look closely, you can see that the sides are painted with yellow, and when the light reflects, the yellow is reflected on the background wall. This is a perfect gimmick for rooms with bright white interiors. The work is painted in a very simple composition, making it easy to fit into a room with many interiors. Even if you want to decorate with multiple pieces, it has the advantage of being easy to introduce since they go well together. It can also be displayed near items with patterned patterns, which are common in Scandinavian interiors, to complement them.
3-5. Outer Space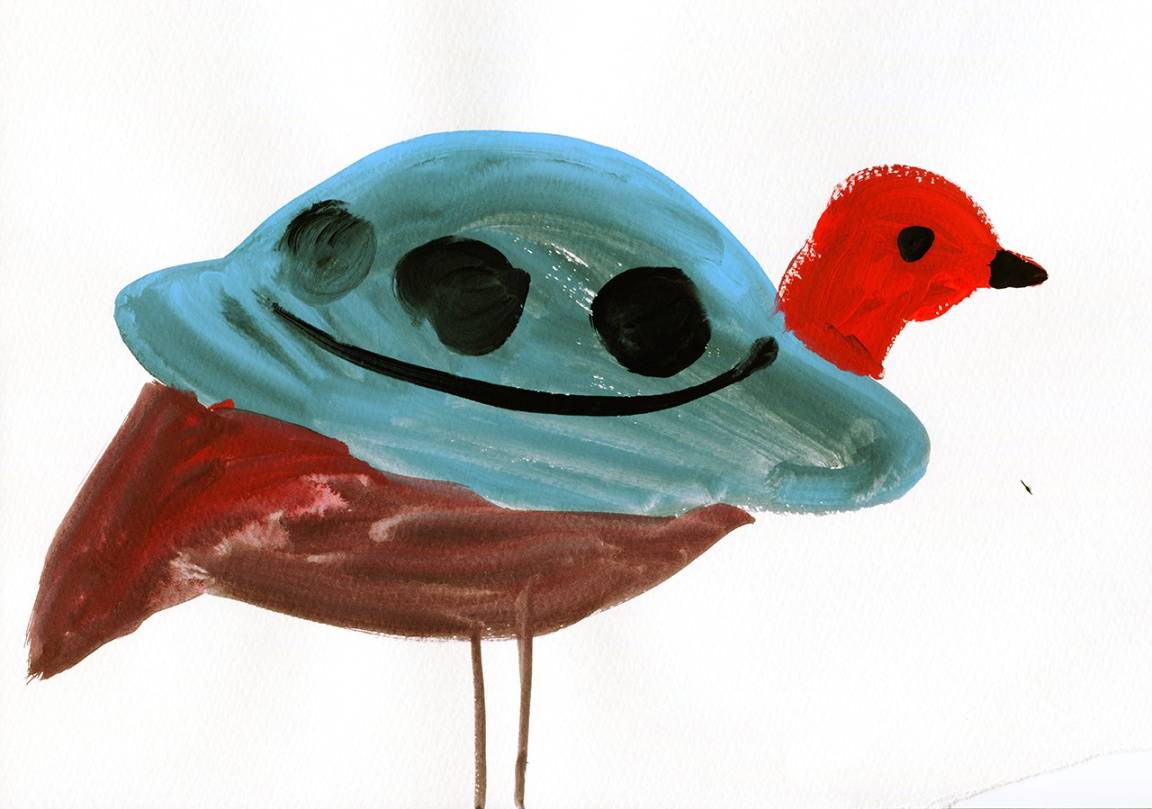 I want to be taken to outer space! This unique work was born from the artist's wish to be taken to outer space. Although it is simple, the touch of the watercolor brush is still there, and you can feel the warmth of the human hand. Birds are a motif that goes well with wooden interiors. Because of its small size, it can be placed on a piece of furniture and hung on a wall. If you choose to display it in this way, you can place a plant or a vase of flowers nearby to keep the artwork from floating away from the room and make it blend in more easily.
3-6. Donuts
This artwork is characterized by its unique texture and shape. The background is mostly black, which may give a slightly gloomy impression, but the fact that it is black has the positive aspect that it goes well with a room with a white impression. Since the black color has a dull, grunge-like texture, it is recommended to hang it on a white brick wall. This abstract painting features various colorful circles, but it is easy to introduce because it is represented by a simple pattern. It will accentuate a Scandinavian style room with a calm tone and mature atmosphere.
Conclusion
The Scandinavian style room is based on the wisdom of the Scandinavian people, who wanted to be cheerful at all times, regardless of the weather or season. The Scandinavian style room is full of wisdom and wishes of the Scandinavian people, and we living in Japan have the same wish. Why don't we make this wish come true by introducing artworks?