1.The Meaning of Shabby Chic and Interior Design
The word "shabby" means "used up" and "chic" means "chic" or "elegant." Shabby chic is a combination of the two words, meaning "old but elegant and tasteful. Shabby chic interior design gives a feminine and glamorous impression by incorporating items such as flowers, lace, and antiques. This interior design is especially popular among women and is also attracting attention among young people. The entire room tends to be decorated in bright colors such as white, cream, and pastel colors. This is a theme that shows feminine calmness and elegance.
2.The Connection between Shabby Chic and Art
In a shabby chic space, the choice of items is especially important, so artwork on the walls is very common. The key is to choose artworks that have a lot of white color to harmonize with the room, artworks that give a sense of refinement, and artworks that contain pastel colors to add color. Another technique is to choose a simple design for the artwork itself and display it in an antique frame to draw the eye to the frame.
3.6 Artwork to Create a Shabby Chic Room
3-1. "Silver"
This artwork was inspired by an old mirror that had become cloudy with the passage of time. In order to show the texture of the old metal, matte and metallic silver paints are used. As the motif suggests, it has an antique feel, and the silver color makes it easy to blend in with a white room. In shabby chic, it is difficult to choose the texture of old metal from furniture and other interior decorations, but by decorating with this kind of artwork, it is easy to incorporate the texture of the painting into the room.
3-2. "journey"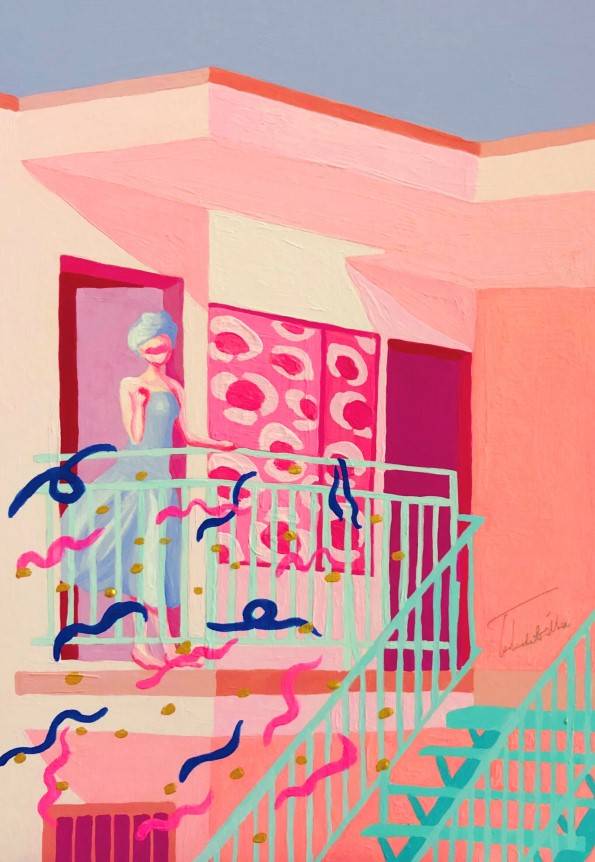 This is an art work with a lovely atmosphere, drawn using pastel colors and vivid colors. Its lovely atmosphere creates a feminine feel and brightens the impression of the room. If you go for too much antiquity, you may end up with too much heaviness, but you can reduce the heaviness by displaying pop artworks like this one. White and pastel colors go very well together, and these pieces are easy to introduce even for beginners.
3-3. "Untitled (19-39)"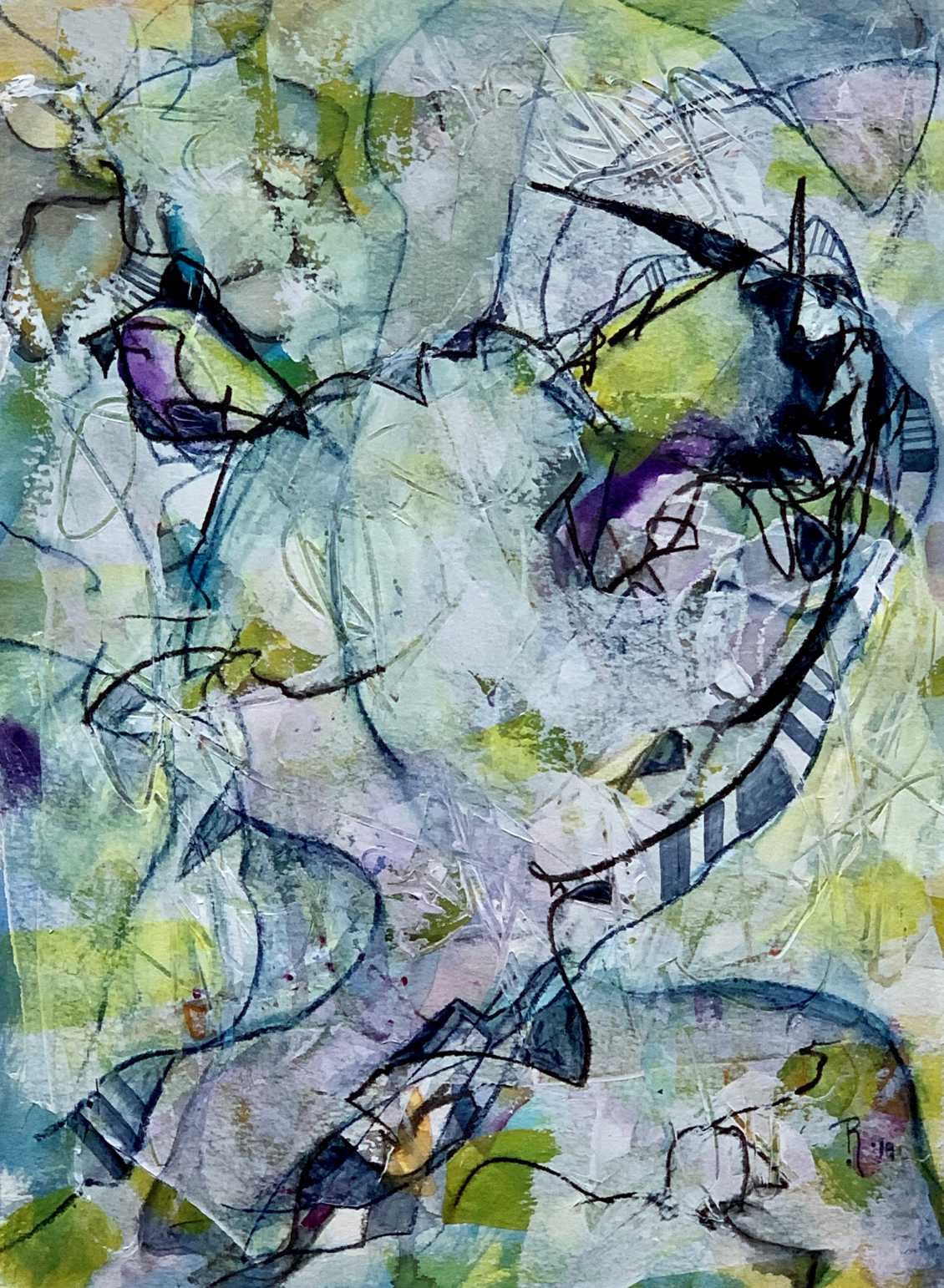 This art work is characterized by the combination of multiple materials to express the picture surface. Although it is an abstract painting, it is done with a design touch. Among shabby chic, it is perfect for a room with a sense of luxury, especially in foreign interiors. The overall tone of the painting is dark and calm, which enhances the impression of a white and bright room. The surface of the work is varnished, which protects the paint and makes it easy to clean.
3-4. "Your title 3"
This painting depicts a unicorn standing gracefully with a feminine touch. This work is perfect for those who want to create a warm, café-like atmosphere in a shabby chic room. It also goes well with white brick walls, which tend to have warmth. By leaving a strong touch of brushstrokes instead of painting evenly, you can feel the warmth of a human hand on the surface of the painting. Recommended for those who like a feminine and girly atmosphere.
3-5. "Abstract Flowers (Pink x Purple)"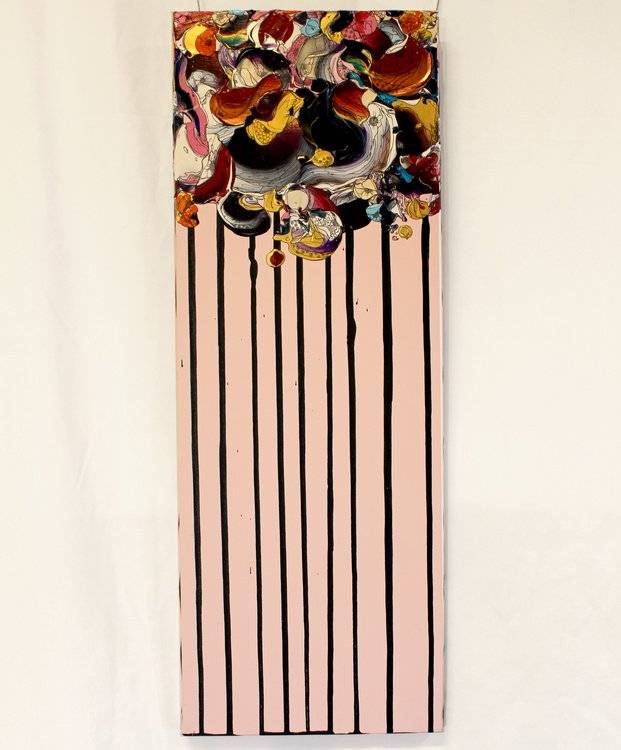 In this work, flowers are drawn abstractly, and the pink background gives a feminine atmosphere.
The black stripes on the stems are bold and simple, but if you look closely at the flowers on the screen, you can see delicate and detailed patterns drawn in ink, making this a work with great attention to detail. Because of its long and narrow size, it can be displayed in a way that makes the most of the space in the room. Artwork with a plant theme goes well with shabby chic spaces and is easy to decorate.
3-6. "Hono Badi Nei, 2016"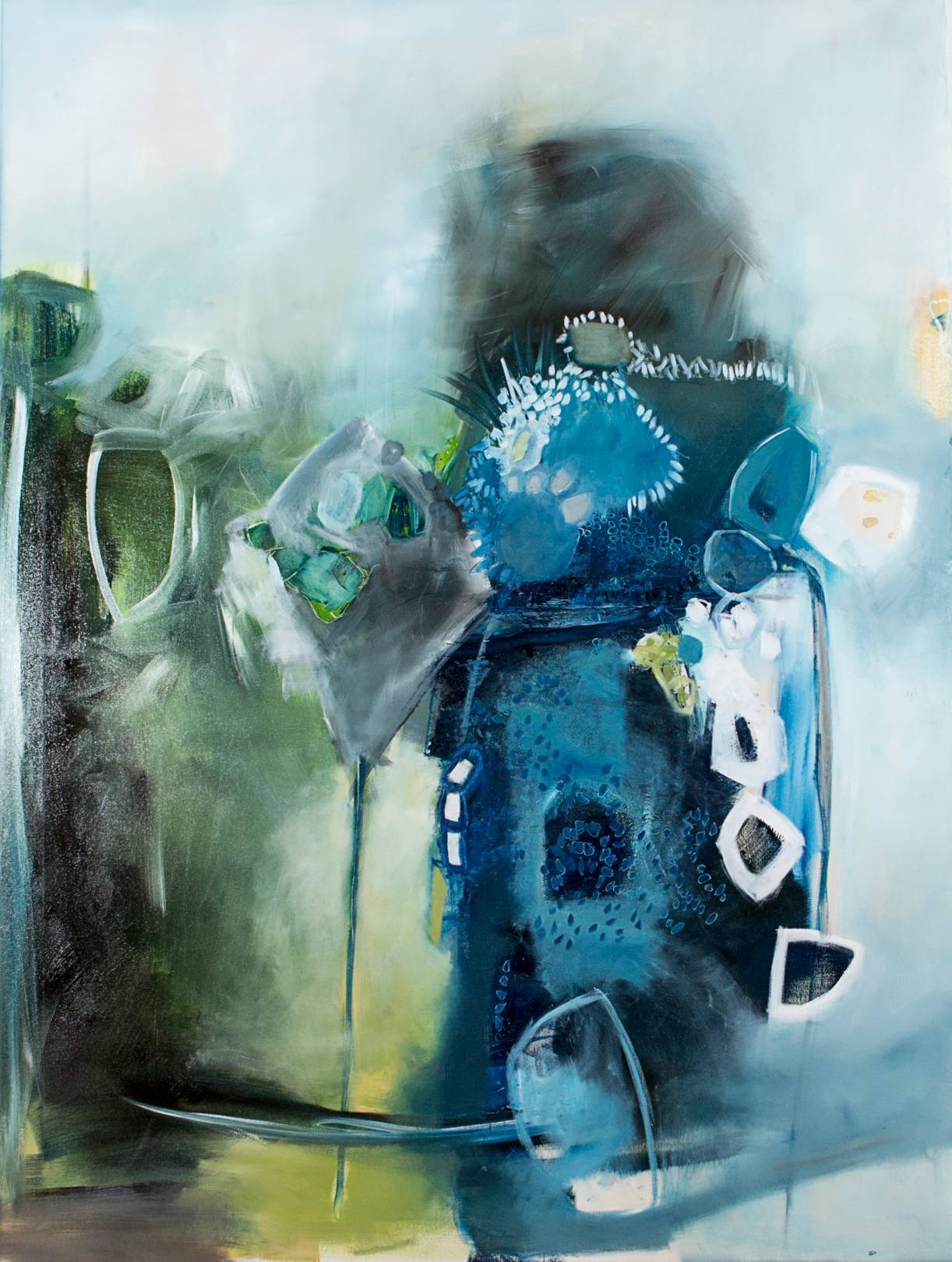 The painting has a unique atmosphere, but it is an interesting work in which various expressions are used, such as expressing shapes with dots and shadows, and drawing patterns on top using paint spread thinly with a lot of oil. The colors are elegant and calm, and match well with a room that has plants in it. It would also look good on a dull light blue or gray wall, which is common in shabby chic rooms. Since it is a large size piece, it can be useful as a point of interest when the space above the room seems to be lacking. Even in a large space with few things, a single piece of this artwork can make the impact that was lacking.
In Conclusion
A shabby chic room is characterized by the fact that each item in the room can change the impression of the room drastically. Try to make use of the points I have mentioned and the artwork to create your ideal shabby chic room.